Philippines is the 3rd largest English speaking country after USA & UK. With more than 95% literacy rate, MBBS in Philippines has a highly developed infrastructure. The whole education from LKG to PhD for local citizens of Philippines is in English only. Philippines is one of the fastest growing economies with close proximity to Japan, China, Singapore, & Hong Kong. Philippines is one of the safest country, especially for the girls.
Climate of Philippines is very similar to that of India. So the disease pattern in Philippines is exactly as in India. This gives clear advantage to MBBS students as medical field is a practical field.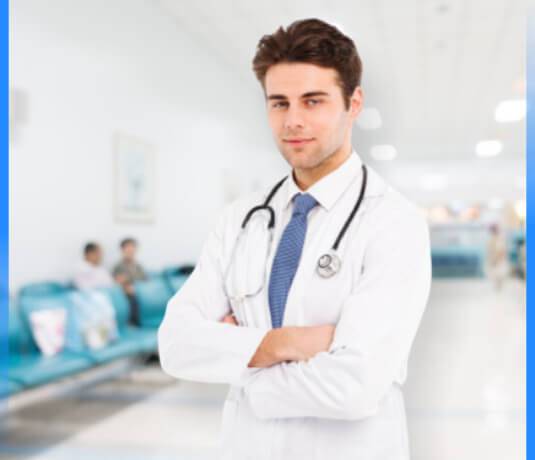 American pattern of MBBS in Philippines
India was ruled by British for significant time. So in India we have continued British pattern in education, names of degrees, examination, administration & laws. Similarly, Philippines was ruled by America. So Philippines has continued American pattern in education, names of degrees, examination, administration & laws. This gives distinct advantage to Indian students as the exam which they have to face in India i.e. NEXT (National Exit Test) is extremely similar to USMLE (United States Medical Licensing Examination). This also gives advantage if students want to work or pursue post-graduation in USA. The degree given in Philippines is called MD as per American nomenclature. It is equivalent to MBBS in India. International authors' medical books are followed in topmost colleges like Davao Medical School Foundation (DMSF) & UV Gullas College of Medicine (UVGCM).
Duration of Medical Studies in Philippines
The total duration of medical studies in Philippines is 5.5 years. It comprises of following:
Premedical: As per American pattern, student has to undergo premedical course before MBBS. It is called BS (Bachelor of Science). It is a prerequisite to MBBS & part of medical curriculum. The syllabus of BS comprises of medical subjects like anatomy, physiology, biochemistry, medical ethics, history of medicine, & patients' psychology. Duration of BS is 18 months. Since we have a partner campus of topmost Philippines medical colleges in Pune, students can take advantage of completing major portion of BS in Pune & then go to Philippines to continue further studies. This proves our authenticity. Students can go directly to Philippines as well if they don't want to cover initial part in Pune.BS or premedical should not be looked upon as separate from MBBS curriculum because the admission letter or Notice of Acceptance (NOA) which students get after initial registration clearly mentions that they have taken admission in BS + MD program. In USA same pattern is followed. Some agents or consultants misguide the students that in Philippines you don't get admission to MBBS, you get admission to BS only. The fact is, you get admission to the medical course which comprises of premedical (BS) & MBBS.
Course in Pune: Partner campus of 2 topmost medical colleges (i.e. DMSF & UVGCM) in Philippines is functioning in Pune. Students have an option of completing major portion of premedical (BS) studies in Pune. So initial part of the total 5.5 years program can be completed in the Pune campus. This gives huge advantage to the students. Their course starts immediately as soon as they take admission unlike in other countries where at least 3 to 4 months they have to wait for the admission process itself. Pune campus has huge infrastructure. College of nursing as well as college of physiotherapy are also functioning in the same campus. Students form friend circle in Pune itself & parents also get introduced to each other. This forms a safe environment and when this entire batch goes to Philippines students don't face any problems in adjustment. With high quality teaching in Pune campus, students get thoroughly prepared for further studies in Philippines.
NMAT: While in BS, students have to appear NMAT (National Medical Admission Test). Indian students don't have to pass or cross any particular cut-off in NMAT. They have to just appear NMAT. Merely appearing the NMAT is sufficient. There are many misconceptions about NMAT. Some agents promoting MBBS in Russia or MBBS in Ukraine misguide the students for their own profit. They misinform the students that NMAT is very difficult & if you fail NMAT, you will not get admission to MBBS & then you will have to come back to India. This is totally wrong. Every year thousands of Indian students take admission to MBBS in Philippines without facing any problems in NMAT. NMAT is neither a qualifying nor a competitive exam for Indian students. If some agent or consultant is telling you that NMAT is a barrier to MBBS, understand that he is misguiding you for his own benefit.
MBBS : As per American pattern, MD degree is awarded in Philippines which is equivalent to MBBS in India. MBBS in Philippines is of 4 years. The educational infrastructure of topmost medical colleges in Philippines like Davao Medical School Foundation (DMSF) & UV Gullas College of Medicine (UVGCM) is of international standards. It is similar to the medical colleges in USA. Dead bodies, mannequins & high fidelity simulation are used in medical education in these medical colleges. High exposure to practical training is characteristic in these medical colleges. All our medical students in Philippines are well versed with basic and advanced life support.
Internship: As per American terminology, internship is called clerkship or clinical rotation. The final year of the total 5.5 years is internship. In colleges like DMSF & UVGCM, students are expected to work very hard during internship in various clinical departments like medicine, surgery, gynaecology, ophthalmology, pediatrics, and other specialities. Internship in Philippines is recognized by National Medical Commission (NMC), N. Delhi.
American pattern of medical studies
English speaking country with whole education system in English
Environment & diseases pattern similar to India
Air-conditioned hostels (separate for boys & girls) with Indian food (veg /non-veg separate) available.
World-class educational infrastructure
Huge practical exposure.