Hotel management course
after 12th/ any degree/ diploma
Germany
Germany is a country located in central Europe known for its rich history, cultural heritage, and economic prowess.
The capital of Germany is Berlin, a vibrant and dynamic city known for its arts, culture, and history.
Other major cities in Germany include Munich, Hamburg, Frankfurt, Cologne, and Stuttgart, each with its unique charm and significance.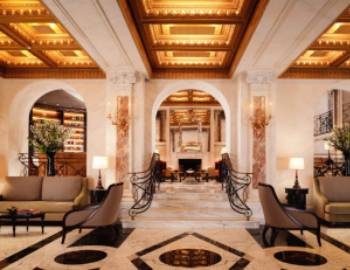 Germany has one of the largest and most powerful economies in the world. It is known for its strong manufacturing sector, particularly in the automotive, machinery, and engineering industries.
The country is also a major exporter and plays a central role in the European Union's economy. Germany is renowned for its excellent education system, which includes numerous world-class universities and research institutions.
Many of these institutions offer a wide range of courses in various fields, attracting students from around the globe. Germany has a well-developed healthcare system that provides comprehensive coverage for its citizens. The country is also known for its medical research and high-quality healthcare services.
Germany is generally considered a safe country to live in. It has a well-developed infrastructure, efficient healthcare system, and a stable political environment. Germany places a strong emphasis on safety and security, and it has relatively low crime rates compared to many other countries. Global Peace Index ranks 163 countries based on their overall level of peacefulness; Germany was ranked 16th in 2022.
The crime rate is low, and Germans place a high value on law and order. Some areas are always more dangerous than others, but Germany is generally a very safe place.
The German government takes measures to ensure the safety of its citizens and visitors. Germans are proud of their public transportation system because it is more affordable, convenient, and reliable than in many other countries (even in Europe), one of the best in the world. Trains, buses, and trams make getting around very convenient
Earn and learn in Germany
For males & females after 12th standard/ any degree/ diploma
This is 3 years of earn and learn Hotel management program in Germany.
Without any education fee
Earn Rs. 80,000 to 90,000 stipend per month
Course Certificates will be issued by the federal ministry of Germany.
Get assured job with high payment in the same industry
Save up to 30% each month while doing a course
Get PR in Germany after 5 years
After PR can avail all the facilities like free education for family, free health services
Settle in Germany and have great life
Hotel management in Germany
Germany is known for its high-quality education system. Germany is a popular tourist destination, which means there's a strong demand for skilled professionals in the hospitality and hotel management sector. The hospitality industry in Germany is a dynamic and growing sector, offering a wide range of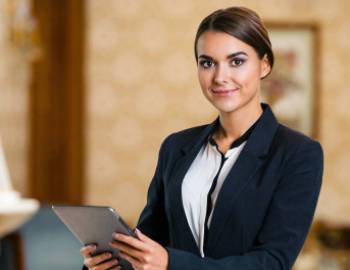 career opportunities for hospitality graduates. With a booming tourism industry, world-class hotels, and a thriving culinary scene, the demand for skilled professionals in the hospitality industry continues to grow.
Germany has a strong reputation in the hospitality and tourism industry. Studying in a country with a robust hospitality sector can offer you valuable insights and practical experiences.
Studying in Germany allows you to interact with students from diverse backgrounds, enhancing
your cross-cultural understanding and global perspectives. Germany is a popular tourist destination with a range of hotels, restaurants, and hospitality establishments. Completing a hotel management course in Germany can open doors to various job opportunities within the country and internationally.